Outdoor Aluminum Stage Truss speaker stand lighting stand
Product Description :
Material
Aluminum 6082-T6
Length
0.5m, 1m, 1.5m, 2m, 2.5m, 3m, 3.5m, 4m
Shape
Ladder spigot Truss, Triangle spigot Truss, Square spigot Truss, Circle spigot Truss
Color
Silvery, black or customized
Certification
TUV, CE, SGS
Characteristics
Durable.
Light weight with high loading capacity.
It has good mechanical properites, exhibits good weldability.
It also has good effect of proof stress, corrosion resistance, antioxidation.
Application
LED truss: to hang LED screen, linear speakers or decorate truss
Background truss: to hang up lights and LED, screen for truss frame
Truss system: to hold events(for light, LED, speaker, audio,etc.)
Other: trade show, exhibition, performance, advertisement, outdoor celebration, fashion show,etc.
Key words
truss,

aluminum truss,

stage truss,

aluminum squared truss,

aluminum triangle truss,aluminum round truss,

aluminum portable truss,

light truss,

roof truss,

truss system,

used aluminum truss,

spigot truss,

bolt truss,

mini truss,

concert truss,

DJ truss,

speaker truss,aluminum roof truss,

wedding stage light truss,

arch truss,concert truss

,global truss,exihibition truss

CSL trust Aluminum Stage can be used indoors or outdoors, in the rain, at the beach, on a sloped hill or just about anywhere you can imagine!
It Features
• Variable Height Options 16"/24"/32", 24"/32/40", 32"/40"/48",40"/48"/60"
• Available in both weather resistant and waterproof finishes.
• Can be set-up on uneven ground (each aluminum stage leg adjusts independently).
• Lightweight, durable and rugged aluminum construction.
• Modular design (Aluminum stage platforms come in 4'x4' sections) allows the aluminum stage to be expanded or configured as needed.
• Stairs, guardrails and skirting are available to go with the aluminum stage.
• Can be configured in various heights and configurations to form chair risers and choral risers,seating risers,or other audience risers.
Picture Show: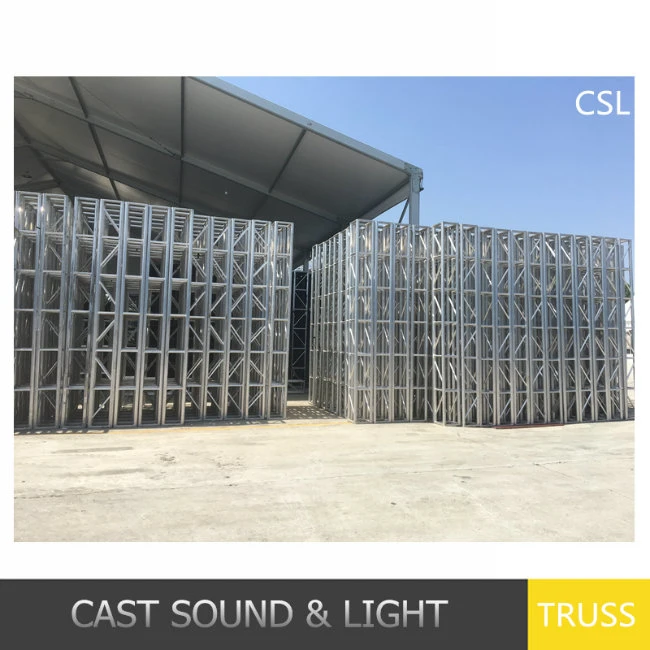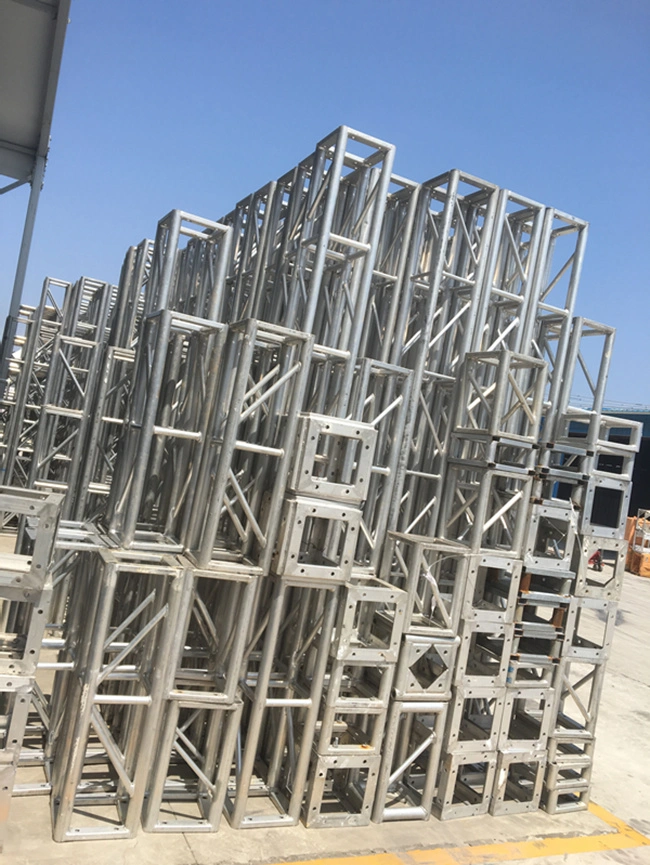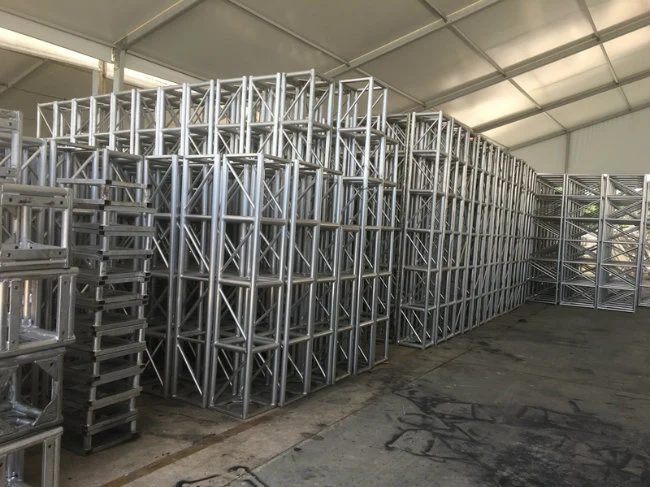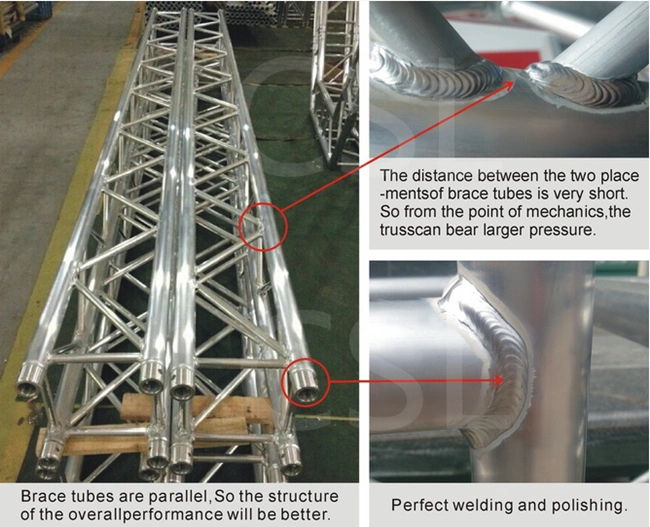 Ridge Tent :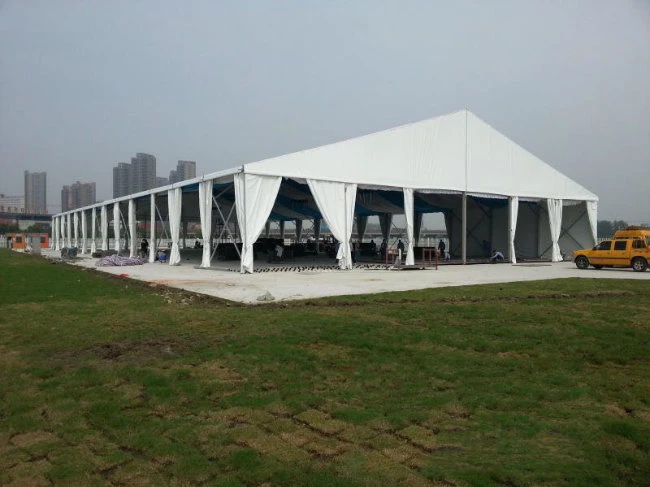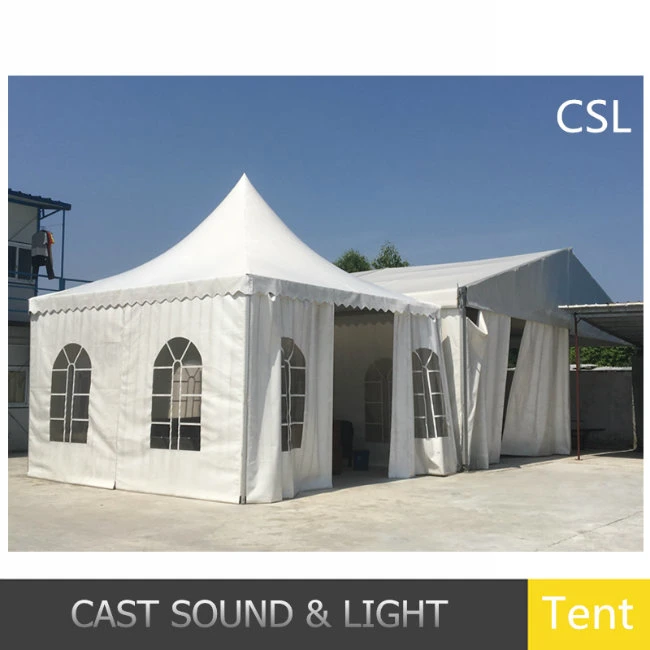 CSL Tent Feature:
1. The clear-span is from 3m to 30m,unlimited length,user can choose different length and span you need.
2. The trestle was adopted high strength material of aluminum alloy,firm and durable,the tent material was adopted double stones PVC synthetic fibre,vol of the tent is very small after take down,easy to carry and store.
4.It is easy to put up and demolish.
5.Without posts in the tent,make 100% use of the space .
Material:
1. Frame: Hard pressed extruded aluminium 6061/T6(13HW).
2. Fabric: Imported double PVC synthesis,efficient protection against fire,wind,rain,ultraviolet and rusty.

Usage:
Party, Exhibition fair, Weeding ceremony, Show, Celebration meeting, Banquet in the open air, Fight danger and disaster, do exercises outdoor, temporary storeroom and so on.
CSL Focusing on Best Quality and Service!
Dont hesitate to click "send" , CSL will make you shine.
You are welcome to call us , tel:86 18520627990